6 AMAZING APPS TO MAKE YOUR PHOTOS LOOK GREAT
Are you amazed looking at breath-taking photographs of nature, portraits while scrolling through Facebook and Instagram? I am sure you have tried clicking photos so that they look as beautiful as the one's on social media. But no matter how hard you try, I'm sure that you were not able to satisfy your expectations. In this article, we will take you through 6 Apps that can help you transform and make your photos look great.
Why is good Photogrophy important for your business ?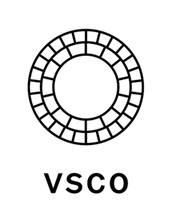 VSCO has been around a while and has long been the mobile editing app used by professional bloggers and mobile photographers. VSCO stands for VISUAL SUPPLY COMPANY. This app allows the users to capture photos and edit them with pre-set editing tools. VSCO has become a popular photo editing app over the past few years.
It has an inbuilt camera, photo editor, and community sharing features. The app works wonderfully for both iPhone and Android. It has a wider set of editing tools than other editing apps. Its main claim to fame is its filters. It provides ten presets for editing while the paid plan has more than 170 presets with advanced editing tools like HSL, video editing. Other features that the paid members get are vintage film looks, photography tips, and tutorials. It has many natural-looking cool effects.
Adobe Photoshop Express allows you to transform your photos and make them look awesome in a few easy steps. Photographers around the world use Adobe Photoshop Express to make their photos look amazing. It is the mobile version of Photoshop. It is a free service for Android that comes with photo adjustment and standard editing tools. 
There are 45 attractive effects in Adobe Photoshop express, including black and white, nature, duotones, and portrait, to get the right look for your images. The attractive filters in Adobe Photoshop express come with various stunning filters that make your pictures look creative. It is especially useful to make photo collages for users who want to share multiple photos on their social media platforms. One-touch adjustment for contrast, exposure, and white balance are present. It also has blemish removal, colour correction and image resizing features. It provides plenty of advanced features and is also easy to use on a small touchscreen. In this app,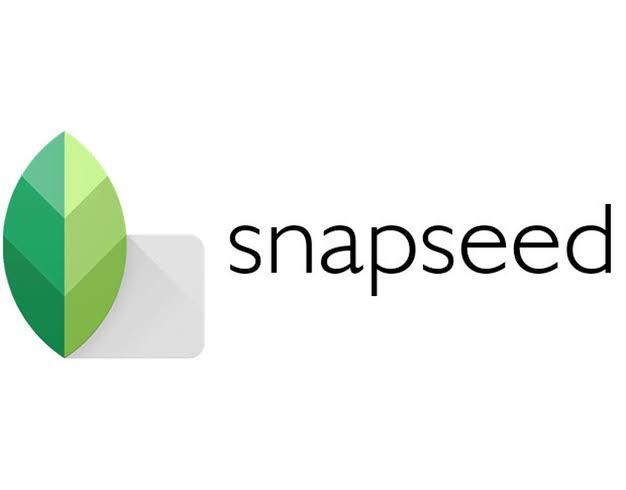 Snapseed was originally developed independently before it was acquired by Google. However, Google hasn't slowed the product down by any measure. For many bloggers, Snapseed is the go-to app for all of their editing needs. This photo editing app is free. You can use the photo editing filters of Snapseed with your smartphone. It is available for both Android and IOS. Snapseed comes to you with more than 29 filters like healing, brush, HDR, and some other tools. Once you have edited pictures in Snapseed, you can save and share the edited images. You can even copy the changes that you have made. The specific feature of this app is the "selective adjust "tool. It allows you to mark an area in the photo and adjust the brightness, contrast, and saturation of that particular area of an image. You can open JPG and RAW files.
This photo app has all the editing tools as well as inbuilt filters, frames, adjustments, and RAW support on both Android and iOS. Like other apps, you can create your own filter to give your picture a distinct look. The uniqueness of this app is that it has some specific features like film light leaks, double exposures, textures, color shift, selective color, and so on. This app has now become a free app unlocking all the features
Adobe Lightroom is a software developed by Adobe Systems for Windows, , iOS, Android, and tvOS (Apple TV). It allows importing/saving, viewing, organizing, tagging, editing, and sharing large numbers of digital images.Lightroom is a robust program that was developed specifically for photographers.With lightroom you can tap and drag sliders to improve light and colour, and apply photo filters for pictures. Adobe Lightroom uses the power of AI to tag and organise your photos based on the objects or people that are in them. A quick search for 'Waterfalls' will display all the relevant photos in your lightroom database.
It is one of the best photo editing apps having control on localised image editing needs. It helps you mask features and perform geometric adjustments. This free app is only compatible with ios platforms. It contains wide range of preset styles, leak colours, textures, collage layouts, frames and borders. In this app you can draw,write or doodle directly on your image and can instantly create photo montage.
Mastering these apps will require a bit of practice. Think about your marketing goals for this year. Then, ask yourself what kind of photos will help you accomplish them. From there, you can pick and choose the best apps from this list. I guarantee that these apps will surely help you to improve your skills and make your photos look great.
We at Marketbird would love to  hear for you! Are there any apps on this list that you are going to try out?Is there an app that you think should go on this list? Either way, let us know in the comments section below. If you would love us to do social media marketing or design beautiful creatives for your businessplease feel free to contact my team at hello@marketbird.in or call us at +917204592231.