E-COMMERCE IN A POST COVID-19 WORLD
Today is Day 59 of the Coronavirus Lockdown in India. On the 24th of March 2020, the Government of India ordered a nationwide lockdown for 21 days, limiting movement of the entire 1.3 billion population and with it shutting down most businesses leading to a plunge in the economy. The pandemic has shaken the world and has brought the economies of the world to new lows after new lows over the past weeks.
As the number of new corona virus cases surges at a record pace, the economic devastation rippling through our country is forcing the government to let down restrictions and reopen the economy. Does this mean, everything will soon go back to normal? It doesn't look like it.
 Currently, with social distancing norms in place, shopping has changed rapidly. One has to stand in a queue, about 2 meters apart from each other, wear a mask, use sanitizer and wipes, quickly buy what you need and then go out from the shop. Shopping in groups is not advised. Even if we get the disease under control in the near future, there is a high possibility of people being paranoid about physically going shopping for un-essentials, where one would have to unnecessarily touch a lot of surfaces and people indirectly. They would prefer an alternative if available such as online window shopping with door to door delivery.
This article talks about online shopping known more popularly as E-Commerce post COVID19.
In simple terms, E-Commerce or electronic commerce refers to the buying and selling of goods or services on the Internet. Michael Aldrich an English innovator, is credited for inventing online shopping in 1979. E-Commerce enables online transactions between businesses and consumers, or between one business and another.
40 years after its creation, today we have many E-commerce players in the market. Amazon, Flipkart, Alibaba, Snapdeal, eBay, Myntra, Jabong are some of the most popular E-Stores in India. E-Commerce is growing at an unprecedented rate all over the world. It is driven by the explosion in internet usage. According to Nasdaq 2017, by the year 2040, 95% of the shopping will be facilitated by E-Commerce.
COVID-19 and its impact on business
COVID -19 is a disease currently spreading rapidly across the world. It is caused by the "novel corona virus". It is a highly contagious disease and has affected 5,194,211 people over the world. Over 334,621 deaths have occurred due to the disease, since China reported the disease outbreak in Wuhan, the capital of Hubei province in December 2019.
To prevent the spread of the disease, governments across the world ordered lock-down of their countries borders and curbed the movement of the population in their respective countries by ordering them to stay indoors. Only essential services were allowed to run. This resulted in the downfall of the global economy. Some companies migrated to work from home while smaller businesses, industries like travel and tourism, hospitality, retail, schools, colleges had no other option than to close down indefinitely.
 According to the World Trade Organisation (WTO), world trade is expected to fall by 13%-32% in 2020 due to the COVID-19 pandemic. Estimates of recovery is uncertain as there are no predictions or guarantees about the duration of the outbreak. According to CIME (Centre for Monitoring Indian Economy), India's unemployment rate rose to 27.11% by May 3rd, 2020. Businesses are laying-off employees as there is no cash flow.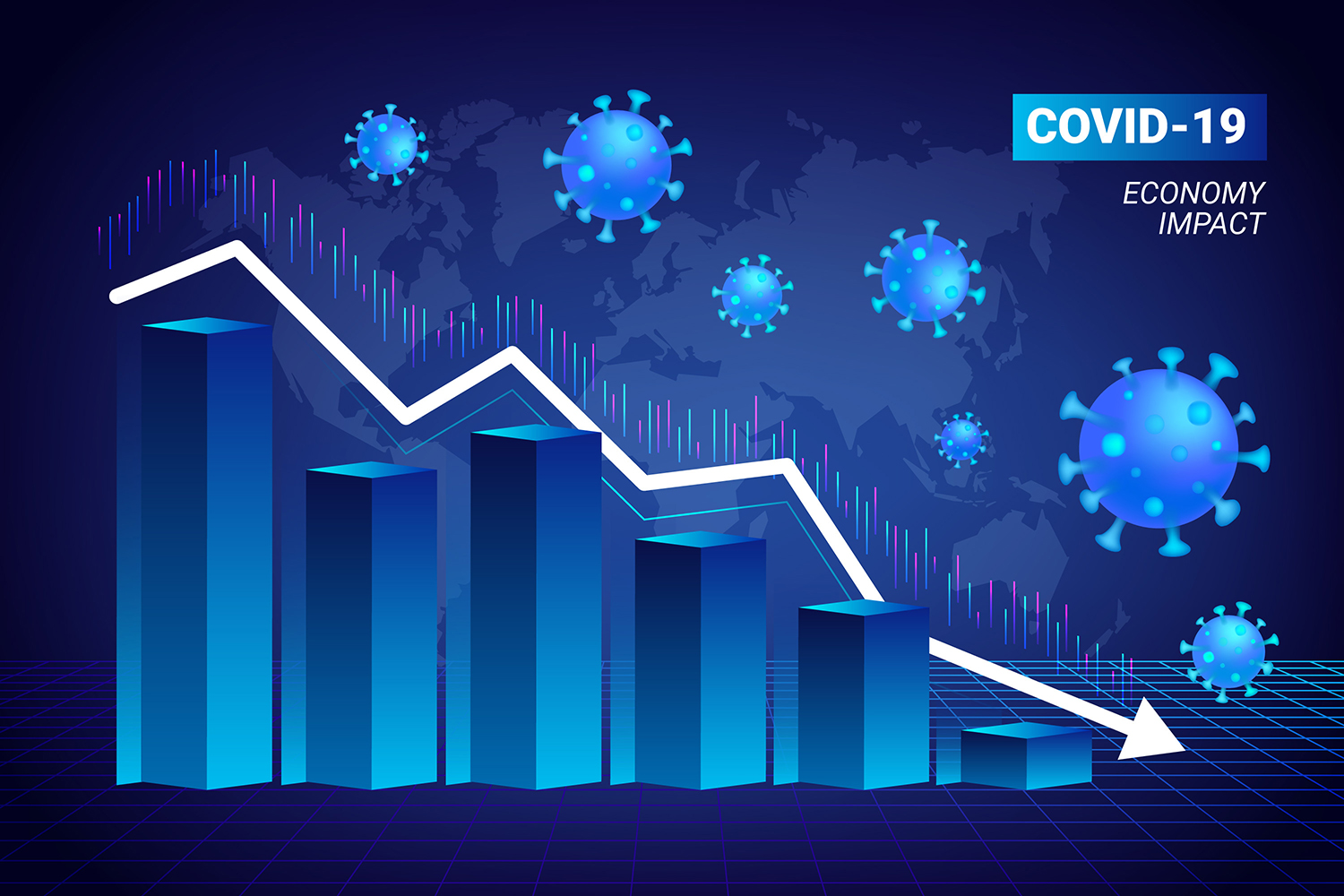 While many businesses felt the impact of the deadly coronavirus, many others used this opportunity to kickstart a business by building a digital profile and offering home delivery of goods and essentials through an E-Commerce platform and social media. Some restaurants and eateries have begun takeaway and home delivery services. This is helping them survive during this difficult period.
Before the pandemic, the attitude of people towards online shopping varied person to person. While some thought it was convenient to buy products and services online, others hesitated either because they had insecurities about online transactions or because they believed they had to see, touch and feel the product before buying it. They preferred physical shopping.
Ever since the pandemic, the number of people who have shifted to buying goods and services online has increased tremendously. Consumer dynamics have changed. According to research conducted by Capgemini 59% of customers had high levels of interaction with physical stores before coronavirus, but now only 24% expect to return to that level.
We aren't sure how physical shopping will look like in the near future. My prediction is that E-Commerce post COVID19, will see a big boom. E-Commerce is going to play a pivotal role. Buying behavior across the world will heavily rely on E-Commerce post COVID19. The number of virtual checkout lanes will increase rapidly. 
With the development of technology and the rising smartphone penetration, the Indian E-Commerce market was expected to grow to US$200 billion by 2026 from US$38.5billion in 2017 according to IBEF (India Brand Equity Foundation). Due to the COVID-19 pandemic, we can expect to reach this number much sooner 
A digital presence or a E-Store for your brand
Building a digital presence either through a website, an online shopping store or social media and connecting with your customers will help serve their needs while still keeping the required social distance. An E-Commerce store can help you widen your market. You can reach new customers, beyond your locality. You can also expand to an international market. A well designed e-commerce store is similar to the service you offer customers during their physical shopping experience. The goal is you want them to keep coming back to you.
Check out my article for 5 reasons why your business needs a website to know more about the advantages of building a digital presence for your brand. COVID-19 will help E-Commerce skyrocket. This doesn't mean that people will stop visiting a physical store. This means you need to think about building a digital alternative for your existing customers and to attract new ones.
In this situation, the future is bleak and uncertain. Businesses small medium or large, are struggling to cope up and get back on track. We at Market Bird can help you with marketing your products both offline and online.
 Our highly professional team can help you build an E-Commerce Store as a retail outlet for your brand. We can promote your brand using online marketing tools such as Google / Bing Ads and through social media marketing. We also offer telemarketing, bulk text marketing, and email marketing services.
 Our offline team can work with you to devise a marketing strategy targeted at achieving more sales. The Market Bird team offers to lend you their support in getting back to business post COVID -19 and building up your brand.
 If you would like to seek out our help or assistance, contact us via email at [email protected] or call us at +91-9611441956.